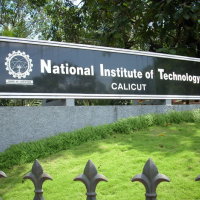 The meeting with the NIT students was nice. A lot of ideas were bounced back and forth, and ideas for a in-campus users group for free software was discussed. Interestingly, a lot of these students were students of Civil Engineering, and we were quite happy at the response from them. Apparently, the Computer Engineering and Electronics Engineering students were having exams at the time.
"Just change India" is an NGO that works close to Ooty, and two of its employees showed up to have a chat. This was a real encouragement, as a non-technical NGO had showed some interest - something we had been looking forward to, on the non-software side of the freedom walk.
After the meetings, we set off late from the NIT campus and had an early lunch. Then we left for Kozhikode city. The walk was not very eventful, and Jemshid had to leave us towards evening because of prior commitments.
At the last minute, Anoop and Cherry made a detour towards a mutual friend's parents' home, and Prasad and Sooraj continued on towards Sooraj's quarters, where stay had been organised. They then joined up at Sooraj's place to spend the night there.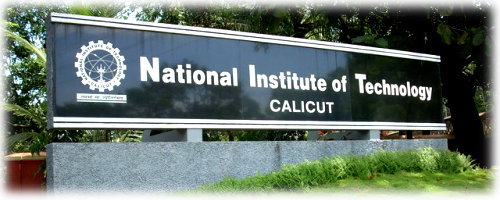 Freedom Walk Day 15 Photo Gallery
Walkers:
Anoop John
Prasad S R
Cherry G. Mathew
Sooraj S
Jemshid KK