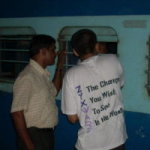 We - Anoop John, Manuel Jose, and Prasad S. R. - left Trivandrum by Maveli. Cherry could not make it as he had a major deliverable for the 1st, and he tried till the last minute to make it but couldn't. He is scheduled to join us at the place we are halting at on the second day - cheruvathur and will walk with us from the 3rd. We had a small sent off party - comprising of Anoop's parents, one of his uncles and his son and Joju Joshua - who accompanied to see us off at the station.
There was a reshuffle of the seats once we got on the train as the tickets where booked against coaches with 8 seats per vestibule whereas the coach we were alloted had 9 seats per vestibule. Laluji is smart - he is phasing out the RAC part and changing them to confirmed tickets by adding 1 more seat per vestibule.
Manuel got down at Kozhikkode to leave for Wayand where he will join us as we walk through Wayanad. We settled down early to prepare ourselves for a long walk the next day.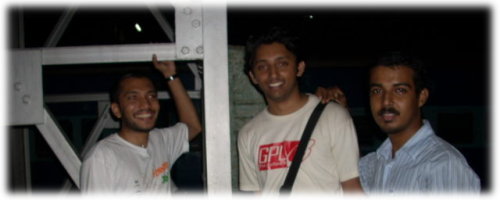 Freedom Walk Day 0 Photo Gallery